Maog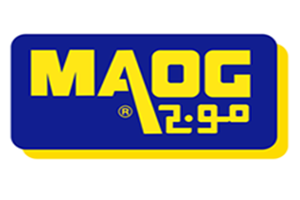 Maog :
Abstract :
Is one of the leading trademarks owned by Baazeem Trading Company, the first Saudi brand.
In the field of household cleaning solutions for more than 30 years of reliability and success in the Saudi market and other GCC markets. The Maog brand is characterized by its wide variety basket that takes care of all the needs of Home Cleaning tools of all kinds (Sponge – Scrubbers – Steel Wool – Brooms – Wipers – Trash bags – Food Storage Bags – Table Covers and much more)
Location:
Kingdom of Saudi Arabia .
The United Arab Emirates .
Qatar.
Bahrain .
Kuwait .
State Yemen .
Follow us on Instagram:
Products